Sapan Inka Retreat Center
Ayahuasca Retreats in The Sacred Valley
Amazon Wisdom
&
Ayahuasca Retreats
Available dates
Ayahuasca Experiences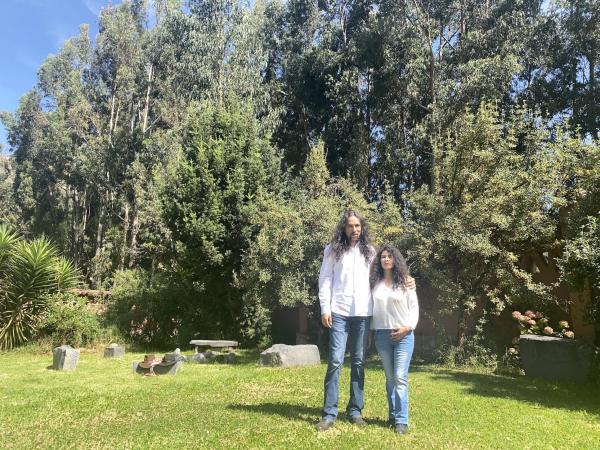 A profound experience of healing and an exploration of the spiritual world in a friendly, safe and professional environment where the use of ayahuasca and Transpersonal Psychotherapy is integrated
Integration sessions of the experiences of amplified states of consciousness lived during the Ayahuasca ceremonies are a very important part of the retreat. Assimilating, integrating and making sense of the experience creates long-term positive effects. The Sapan Inka center specializes in helping you achieve an optimal integration process of your experience. Participating in an Ayahuasca retreat is an opportunity to overcome traumas, exsitential crises, emotional disorders and energetic blockages. It is opening a door to connect with your higher self and to see the divine light within you. It is a way to find answers from within and see your path with greater clarity and perspective.
Painting credit: Luis Tamani
Our Retreat House
We consider as a very important aspect of the therapeutic or healing process to work in an adequate environment. The Sapan Inka house is a peaceful place sorrounded by the beautiful and magical mountains of the Sacred Valley. Our house is very close to Machu Picchu and other amazing Inca constructions. We invite you to visit us and be part in a retreat in a safe and comfortable place
See more info
Ayahuasca Retreats in The Sacred Valley
Request information
USD 1250.00
6 days / 5 nights
Ayahuasca Retreats in Cusco Peru. Transpersonal experience and deep process of healing including a visit to Machu Picchu.
Read more »
USD 1400.00
7 days / 6 nights
Ayahuasca Retreat in Cusco, Peru. Journey to the spiritual dimension, integrating traditions of wisdom. Healing and transformation
Read more »
USD 1550.00
8 days / 7 nights
A complete retreat including 3 ayahuasca session, 1 San Pedro ceremony, and a visit to Machu Picchu temple.
Read more »
USD 900.00
5 days / 4 nights
Ayahuasca & San Pedro Retreat. A healing process where you will have a possibility for self-knowledge and self-healing.
Read more »
USD 800.00
5 days / 4 nights
Ayahuasca retreats with small groups. A profound and transpersonal experience. Ayahuasca ceremonies in Cusco, Peru.
Read more »
USD 500.00
3 days / 2 nights
Ayahuasca Retreat in Peru. Short version, three days. Intense and profound healing experience.
Read more »
USD 1000.00
6 days / 5 nights
Explore the magical region of Cusco, Peru, on a 5-day journey of connection with your Higher Self and nature. This tour will immerse you in deeply transformative experiences while discovering the beauty of the Andes.
Read more »


Ayahuasca Retreats
An opportunity to overcome existential conflicts and to solve psychological and emocional issues